Bottomless Mimosas at Aunt Chilada's!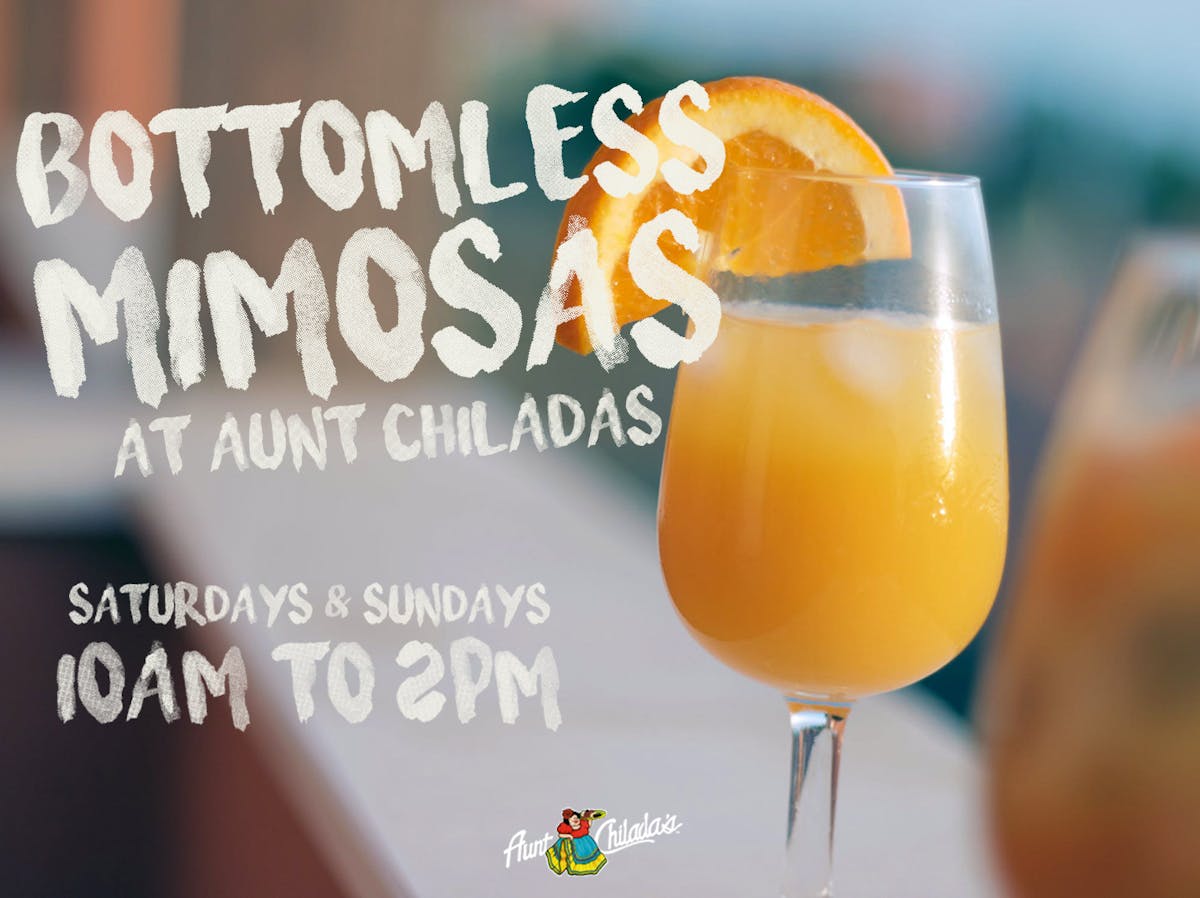 Yes, you read that right, we're offering Bottomless Mimosas at the Original Aunt Chilada's! It's the perfect addition to our breakfast menu, which is available on the weekends from 10 AM to 2 PM. Bottomless will be $15 when ordered with an entree or $25 without and available every Saturday & Sunday from 10 AM - 2 PM. So come early and get your boozy brunch on with us at Aunt Chilada's this weekend!
Watch below to see how the family is getting involved with mimosas!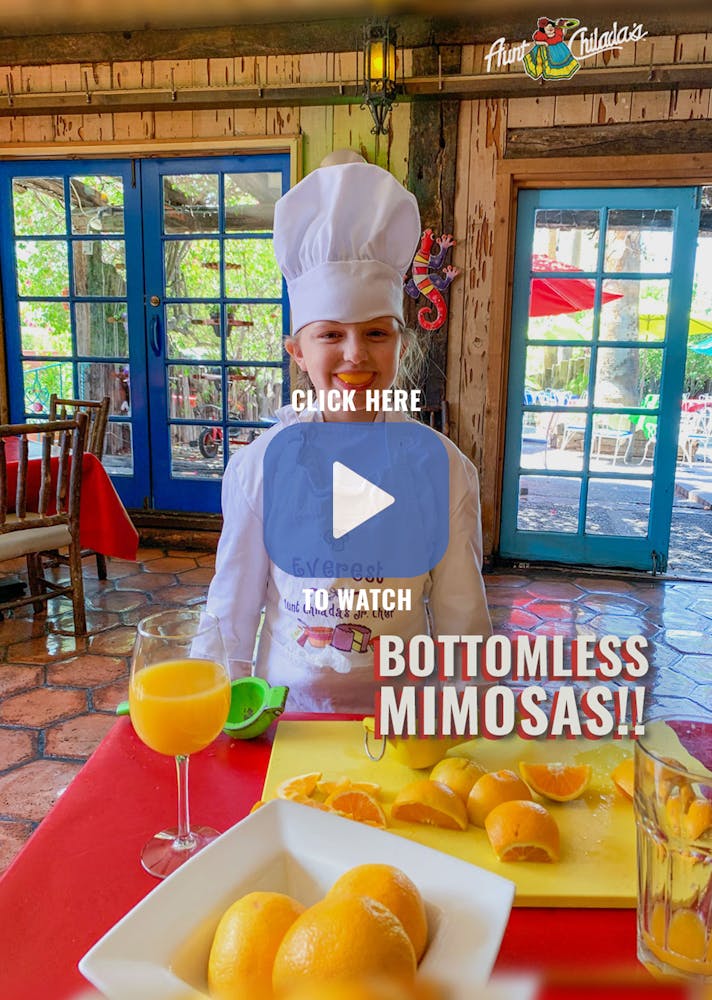 We'll see you on our open-air patios this weekend!