I Mole, You Mole, We all love Mole Sauce!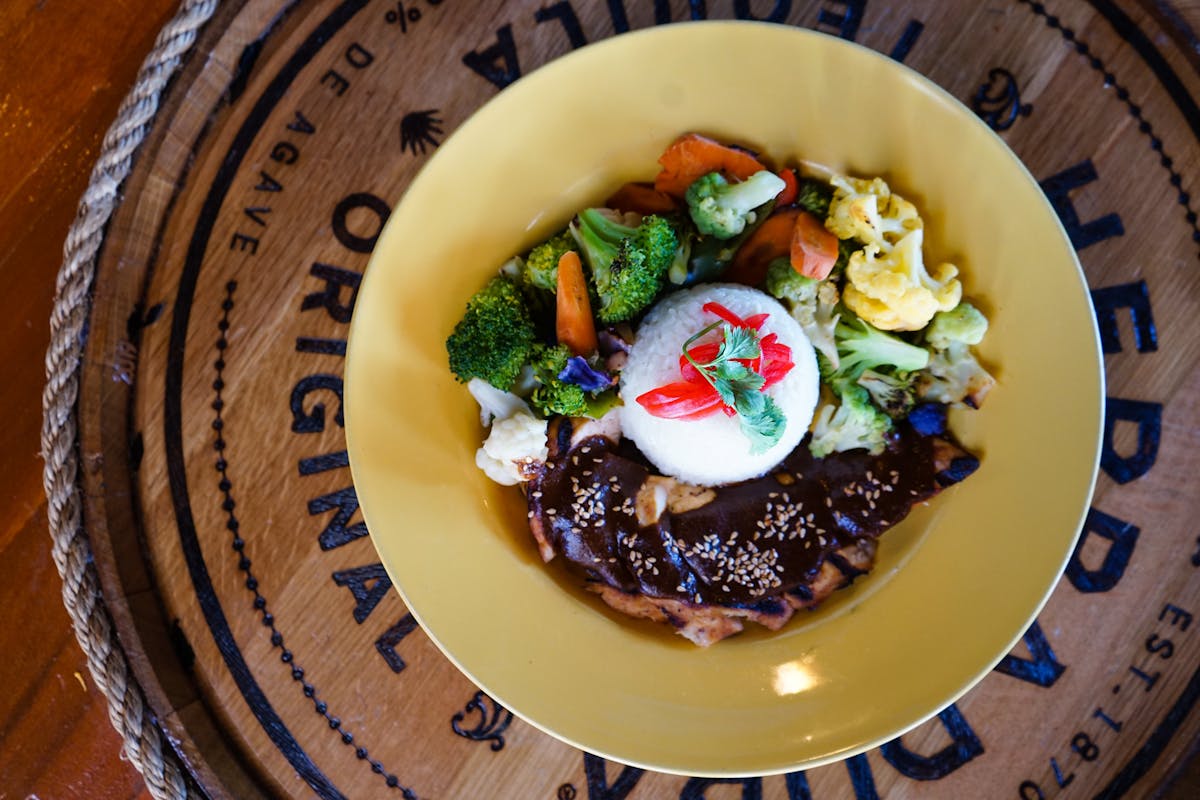 Today we had a real treat in the kitchen, Chef Carlos prepared Mole Sauce for everyone to try. This traditional Mexican sauce is a blend of over 20 ingredients including peanuts and chocolate. It is then paired with grilled chicken and rice or enchiladas. This delicacy was to die for!
Mole sauce is a treat that can be spread atop all kinds of dishes to add flair and flavor! This dark sauce is made from an array of ingredients that blend to complement each other in such a way that brings out flavors you've never tasted. The bitter-sweetness of the chocolate fuses with the spiciness of the peppers, creating this unique sauce we call, Mole.
Originating from Mexico, the term mole comes from the Nahuatl word molli, meaning "sauce" or "concoction." There are a whole family of Mole sauces prepared in different parts of the country and for different dishes. They are all characterized by their complex, layered flavor derived from intricate blends of dried chiles, spices, fruits, and seasonings. The sauce has been dubbed "Mexico's national dish" and is loved by many both north and south of the border.
Everyone in the restaurant was raving about this unexpected treat this morning. Head chef and manager Tiffany even described it as "the perfect sauce for any Mexican dish, chocolaty-goodness!" Luckily we were able to snap a few pictures of the dishes chef Carlos created before they were devoured by the staff. It really is as good as it looks!
While this is a special treat and not on our daily menu, it is often offered as a special at the Original Aunt Chilada's!

Check back for more fun-filled Aunt Chilada's updates and follow us on social media!