Sonoran Dogs are Back for Football Season!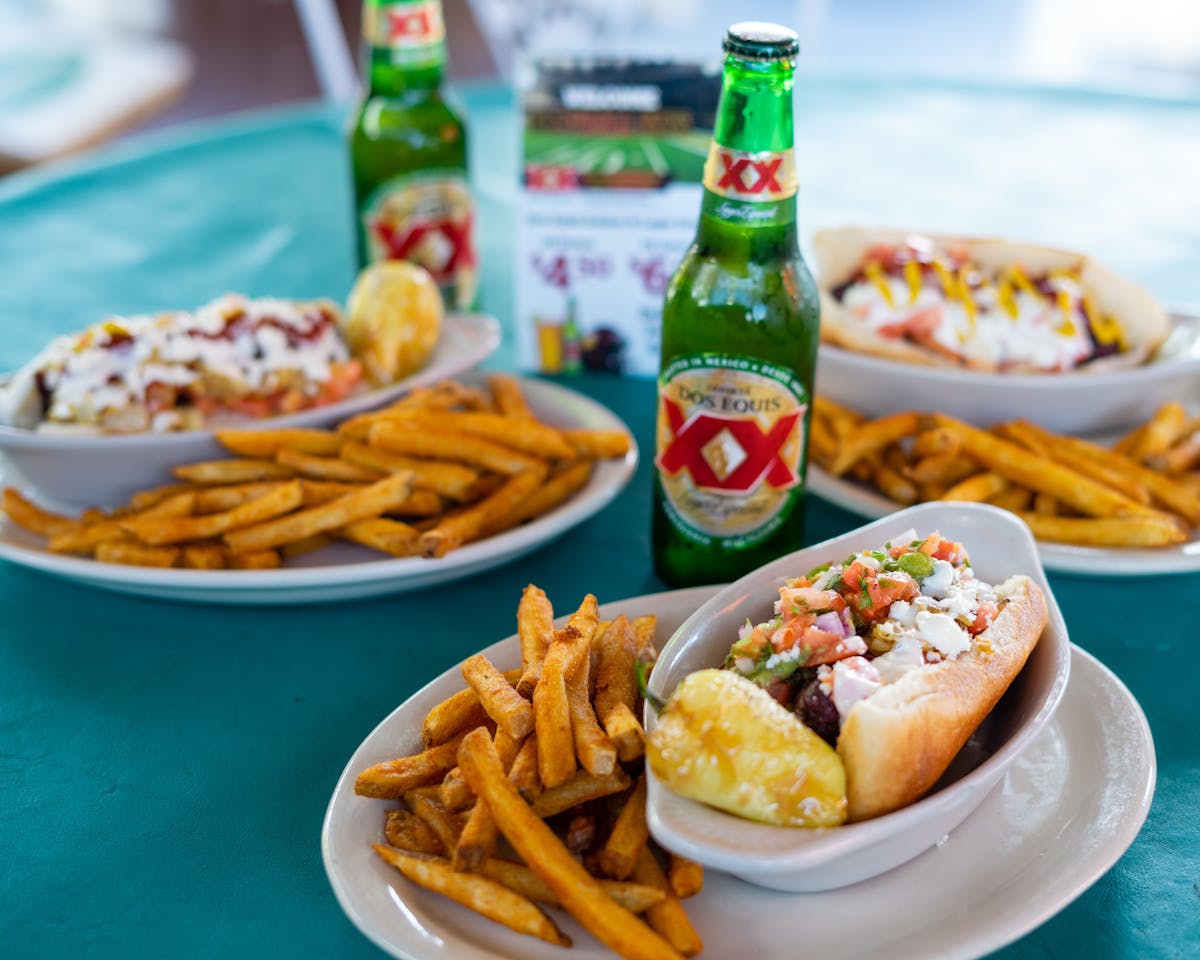 Alright, Arizona, football season is back and the original Aunt Chilada's is the perfect place to cheer on your favorite team. Whether you're a fan of college or pro ball Aunt Chilada's will always have something playing!
If you're a fan of Thursday night football, we have happy day specials running from the time we open Monday through Friday, until 6:30 pm! So, come grab a seat in the lounge or the main bar and get Domestics for $3.50, Well drinks for $4.00, and two tacos for $6.25!
For the weekend warriors and fans of college football, Sonoran Dogs are back for the season! Available Friday, Saturday, and Sunday, these fan-favorite dogs pack a ton of flavour into a small package. 100% all-beef hot dogs wrapped in thick-cut bacon and grilled to perfection, crispy bacon on the outside and tender juicy hot dog on the inside. Then served on a lightly toasted bun and topped with an assortment of garnishes made to your liking! You can customize them and make the perfect dog for you. Trust us you won't want to miss out on these delicious dogs because once football season is over, Sonoran Dogs are gone… until next year that is.
For the biggest football days of the week, Saturday & Sunday, we've teamed up with Dos Equis to "Keep it Interesante" and offer some amazing specials for football fans. All-day and all-night Saturday & Sunday, we have Dos Equis Ambar & Lager Drafts priced at $4.50 for a 14 ounce and $6.00 for a 22 ounce! Pair a cold Dos Equis with a Sonoran Dog and you've got yourself a winning package while watching the game. So, make sure to stop by Aunt Chilada's this weekend, and every weekend of football season to catch the game and some amazing specials!

Your neighbourhood sports center,
the original Aunt Chilada's.

Check back for more fun-filled Aunt Chilada's updates and follow us on social media!